Kathmandu, May 22. US Under Secretary of State for Civilian Security, Democracy, and Human Rights, Uzra Zeya held a courtesy meeting with Prime Minister Sher Bahadur Deuba on Sunday.
US Under Secretary Zeya was accompanied by her delegation team. Further, discussions on Nepal-US relations and matters of mutual concern were held, according to the Ministry of Foreign Affairs.
The meeting was held at the Prime Minister's residence at Baluwatar.
Moreover, Zeya arrived in Nepal on Friday for a three-day visit. She is also the Special Coordinator for Tibetan Issues.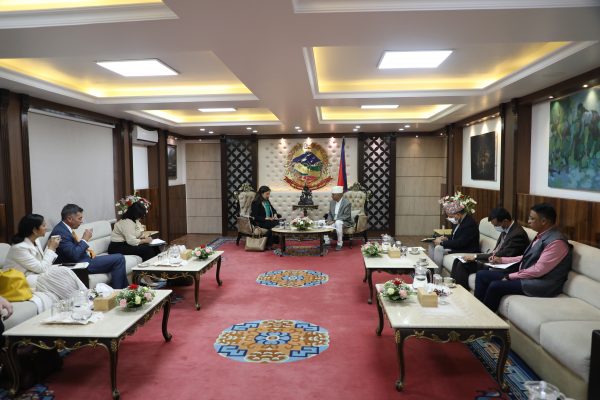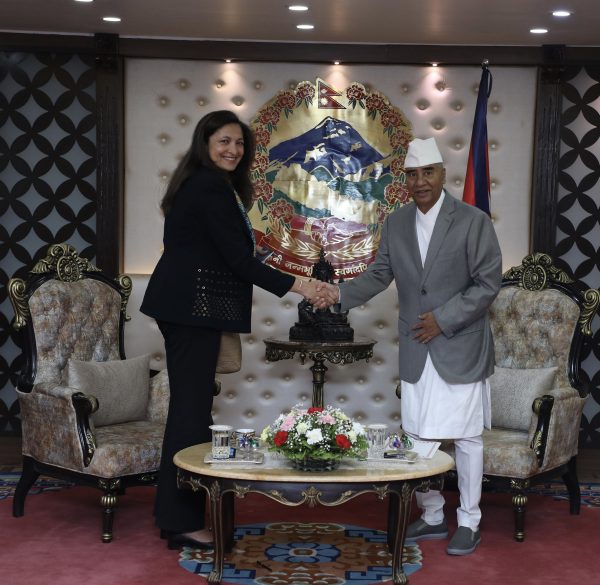 Under Secretary Zeya pays courtesy call to Foreign Minister Khadka
US Under Secretary Zeya paid a courtesy to Minister for Foreign Affairs Dr Narayan Khadka at the Ministry.
Moreover, according to the foreign ministry, the meeting focused upon bilateral relations and cooperation in multilateral forums along with other issues.
The Under Secretary is in Nepal with her delegation on the occasion 75th anniversary of Nepal-US diplomatic relations.
The post US Under Secretary Zeya holds courtesy meeting with PM Deuba appeared first on DCnepal.