Kathmandu, May 20
Actress Surakshya Panta has become the first Nepali actress to walk on the red carpet of The Cannes Film Festival.
She went to France to attend the premiere of the French film, The Eight Mountains shot in Nepal and Italy. This is the first foreign film she has acted in.
The film premiered at Cannes, one of the biggest film festivals in the world, on May 19. The film is directed by Felix van Groeningen and Charlotte Vandermeers.
Surakshya Panta was seen walking the red carpet donning a red dress at Cannes on Wednesday. She wore Tenzin Tseten Bhutia-designed wear.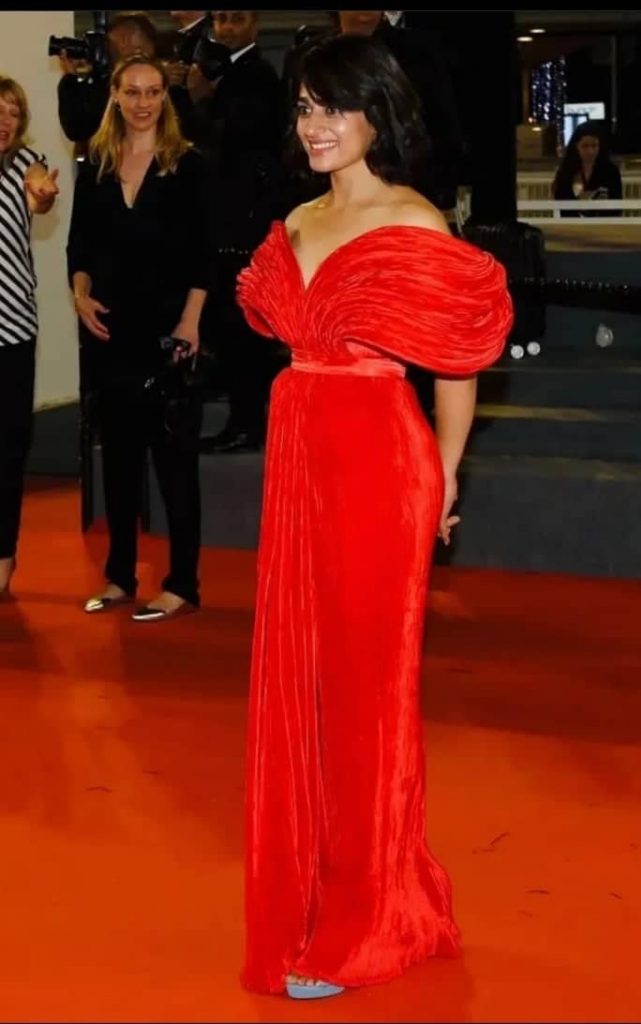 She shared her experience of walking the red carpet on social media, saying, "Walk to the red carpet was like a surreal moment. Getting the opportunity to witness one of the biggest ambiences of celebration for film and storytellers is something I will cherish throughout my life. It feels like a flicker."
In 2017, actress Priyanka Karki participated in Cannes. However, she did not get to walk on the red carpet at Cannes like other foreign celebrities.
This year's Cannes Festival is being held in France from May 17 to 28.
The post Surakshya Panta becomes the first Nepali to walk on the Cannes Film Festival red carpet appeared first on OnlineKhabar English News.